Week 18's picture is of a place I've actually been to! The Navy Pier in Chicago! That was quite a long time ago (high school trip) but I definitely remember the fun we had hanging out down there!
The image this week is brought to us by the one and only, Kathryn - the Edit Me challenge co-host!
Here is Kathryn's SOOC:
My Edit: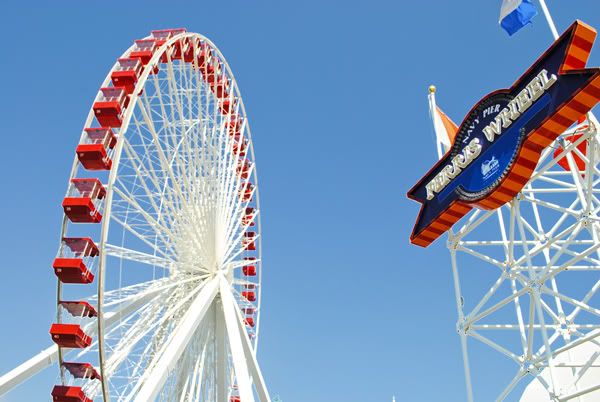 I went a little wild and crazy this week! I brightened it up a bit in ACR and then wanted to play with some of the effects in PSE7. I almost NEVER go into the effects palette, but for some reason it was calling me tonight ;) Under the Brush Strokes tab I selected "Accented Edges." After that I ran a color pop action. I like it and think it reflects the fun and crazy nature of the Navy Pier!