Week 13: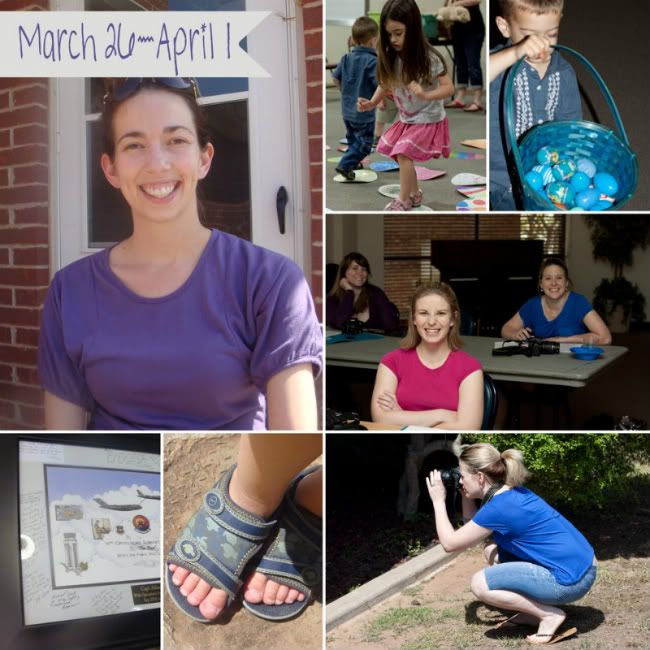 Woah, it feels like I just did this yesterday....oh wait it almost was ;) Atleast I was on my game and got this posted on the correct day! Woot!
It was another busy and fun filled week here in SW Oklahoma! Big C was allowed to use my point and shoot all by herself one day while we were playing in the backyard. She took 94 pictures!!!!! The large pic is one she took of me (ahem....with no editing) and she also took the one of her brother's feet on the bottom row. She really enjoyed herself and only 1/3 of the pics had her fingers in the way ;) The other top 2 pics were from my children's Easter party at school. The 2 horizontal pics along the side are from my photography workshop held on Saturday!!!!! It was a HUGE success! I'll try and do a separate post about the workshop, but we all had a great time!!!! Last but not least my hubby got a new job last week. No, we aren't moving from OK but he is in a new office so as is customary in the AF he got a signed lithograph from his old squadron and a nice going-away lunch!
I hope you all have a wonderful and blessed Easter week! See you again soon!