WEEK 11: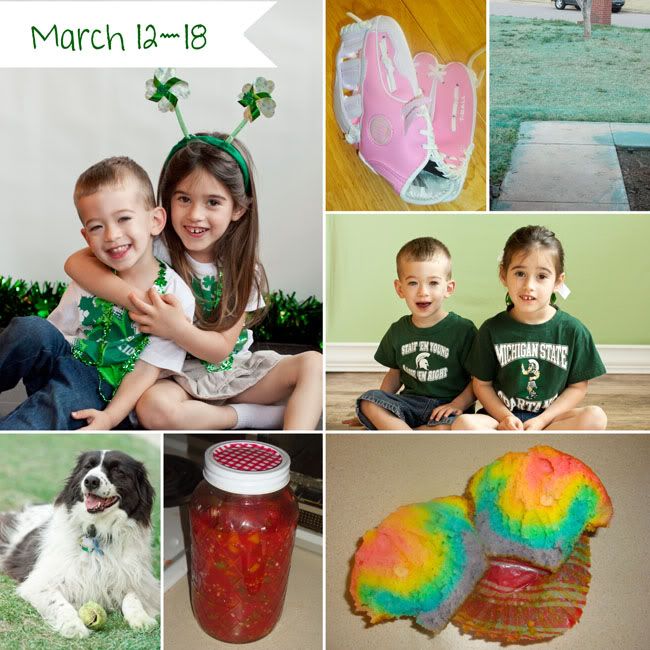 We has a very busy week! Obviously, our Irish family celebrated St. Patrick's Day! Love my kids green outfits and accessories =) In the bottom right is our St Pattys Day tradition of making rainbow cupcakes.
Back up at the top, Big C's new glove! We signed her up for Tball!
Next to that is our very green grass. It's one of those strange things I'd never seen until moving here to Oklahoma..... a green/blue weed killer & fertilizer that is sprayed on your grass every Spring. Interesting huh?
It's definitely March Madness around here! I'm originally from Michigan and a HUGE Michigan State University Spartans fan! And I'm ringing my kids up right.... of course ;) MSU is doing really well and currently in the Sweet 16! Go Green!
On Sunday it was our dogs 9th birthday! This was the most recent 'good' picture of our male dog, Dakota.
Last but not least is a picture of my first attempt of making salsa. Um....... I think I'll be trying it again, after slightly altering the recipe ;)
Well, it's Spring Break around here so we are off on vacation this week! Hope you're all having a great day! See you when we get back!