I got the chance to photograph on of my favorite, crazy families the other week. One of the locations they were interested in was an airplane! Cool huh? Don is a pilot, like my husband so he was able to make it work! The lighting was a definite challenge not to mention 3 kids age 3 and under ;)
But we definitely got some keepers especailly when we went back to their home and got everyone in front of the Christmas tree!
Oh, and I'm going to try something new today. I recently got a few collages and I trying to see if I'm going to like using these as a way to present my photos. Enjoy and let me know what you think =)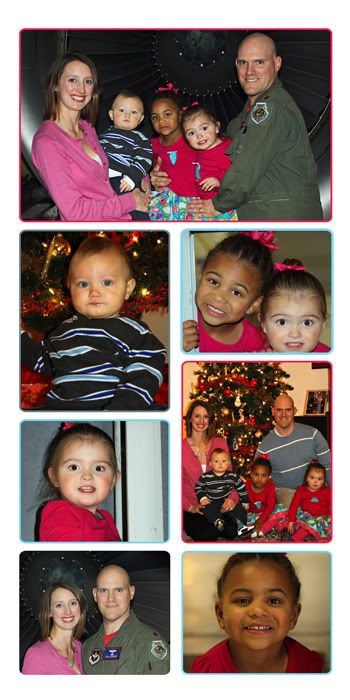 Hm....somehow the image is small than I imagined. Still cute though!