Oh thank goodness it's Friday!!!
This week's photo for Fix It Friday over at I Heart Faces is an adorable photo of a little girl at a pumpkin patch. I can totally relate =)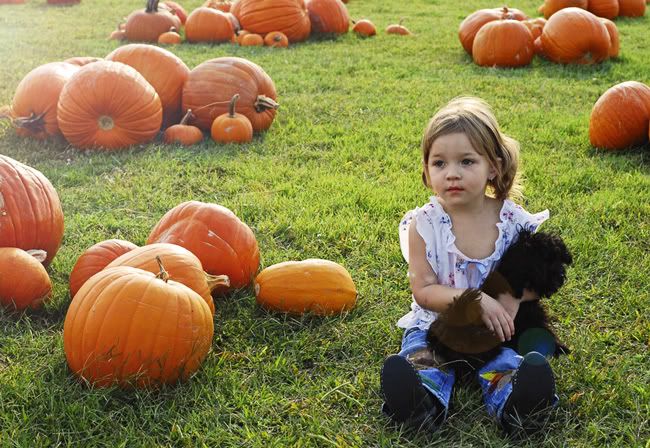 I did the usual changes in ACR. Then in PSE 7 I cropped the photo a bit to get rid of some of the negative space on the right. Then I warmed up the photo with a warming filter. I also used the lasso tool to select the little girls face and then changed the hue of her skin tone. After that I ran CoffeeShop's Little Perk action and added a sun flare - just for fun!!
Check out more edits over at I Heart Faces!