I love this family. Perry is one of the strongest women I know. And seriously, can you have children any more adorable than these three!? We went to the local park and eventhough the weather wasn't the best, we had a great time and got some beautiful photos!
Big Sister Karter.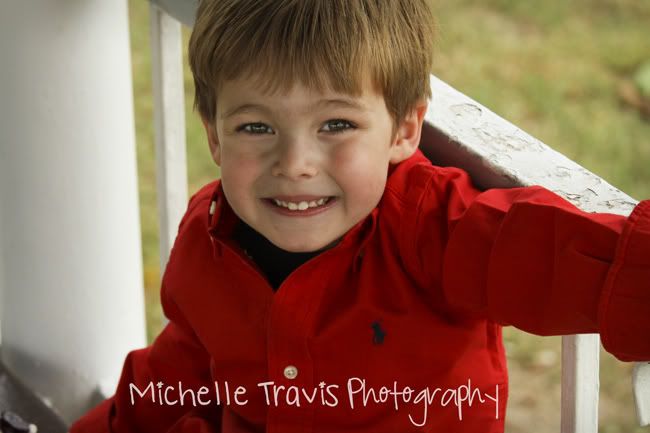 Big Brother Mac.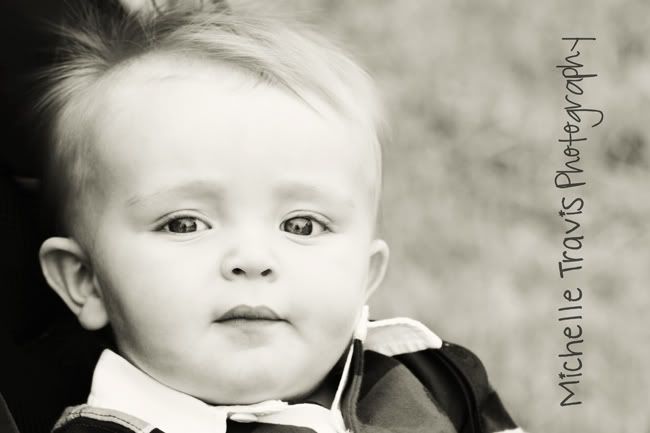 The Little Man, Hudson.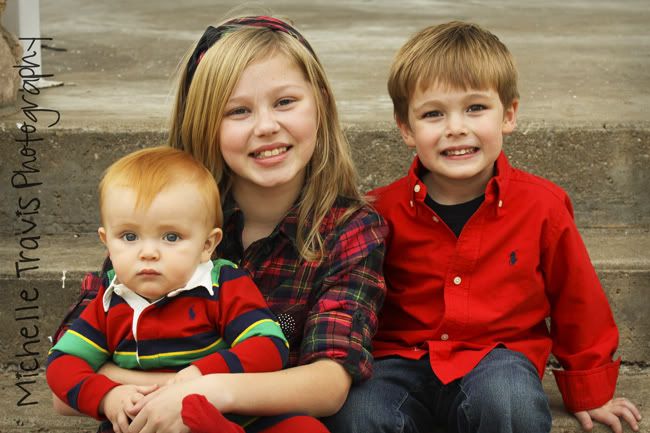 1 Redhead, 1 Blonde and 1 Brunette. Does it get any cuter?
What a beautiful family. She's one lucky Mama!
There are several more photos of everyone together, but I don't want to spoil any possible Christmas card pics!
I look forward to photographing them again sometime once Perry's husband gets home from his deployment and we can have the entire family together!