Wow, what a crazy weekend! *sigh* That's why I'm a little behind on getting to this weeks challenge at I Heart Faces.
The theme this week is smirk. I thought of the perfect shot of my daughter from a few weeks ago. She's 2 1/2 and definitely at the age when you say "smile" she does things like this: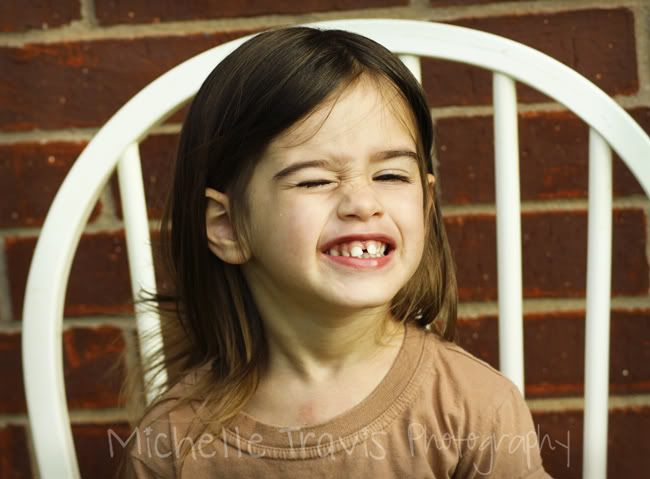 LOL! I usually delete these, but she does it so often I've decided to keep a few ;)
Check out all the other smirks over at I Heart Faces!